Frequently asked questions
When will my shipment arrive?
---
It'll take about 3-5 business days and you'll also be able to track up-to-date information on your shipment location.
---
Where can I buy boxes?
---
For small items, we provide FREE boxes and packing services.
---
Can I protect my package with insurance?
---
Yes, we provide FREE insurance coverage up to $200 of your package's total price. If total price goes above $200, you'll just need to pay 1% of that amount.
---
What information is needed about my receiver?
---
Be prepared with your receiver's name (English for US citizen/Korean for South Korea citizen), address (preferably in Korean), and cell phone number. With these 3 information your package can ship out, but if you want to make the shipping process faster, please provide us with your receiver's legal birthday OR their PCCC.
For shipments to Korea:
In the VAT/Tax ID field for Recipient (Ship TO) Address, one of the following is required and will be submitted for customs clearance:
①If a Private Individual/Foreigner Address:
Preferred: 13 digit code with Personal Customs Clearance Code (PCCC), example: P123456789012
Alternative: 8 digit birth date using format YYYYMMDD, example: 19901231
②If a Company Address:
10 digit VAT number
√ IMPORTANT: Do not enter a Korean registration number (civil registration number), which is personal data strictly prohibited for collection by Korean privacy law.
This is in accordance with Customs regulation (Notification for express clearance, appendix 3) issued by Korean Customs Service, effective July 1, 2018.
---
Are there any discount days or benefits toward college students?
---
Yes! Even with our shipping costs already being so low, we offer discounts. We have 15 discount events going on, but the two easiest ones are our 25% and 30% discounts. If you're a college student, bring in your student ID card and we'll give you a 30% discount on ANY day. For non-college students, come by our office Wednesdays and Saturdays for a 25% discount.
---
What are QuickQuick.Com's Flat Rate Boxes?
---
They're our 3.6.9. Unlimited Boxes. These boxes can hold up to 60 lbs. Feel free to take advantage of them, their rates are about 60% discounted. 1) $39 Food Box = ONLY food 2) $69 Book Box = ONLY books 3) $99 QQ Box = anything excluding liquids, food, medical supplies and pharmaceutical products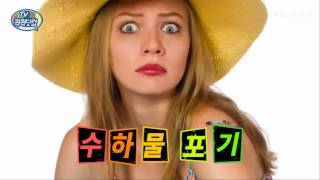 ---
Is there a limit to what post officers can handle in Korea?
---
Yes, there are limits depending on weights and dimensions of your package. If it goes over 60 LBS, the post office will not accept them, and that's also why our 3.6.9. Flat Rate Boxes have that 60 LBS limit. If the dimension of ONE side of the box goes over 40 inches or if the sum of THREE different sides go over 62 inches, that's also unacceptable at the post office. If your package goes over these limits, your receiver would have to pay extra for their delivery fee.
---
---